Thanksgiving at Home: Hosting and Entertaining Your Guests
It's time to prepare for the holiday season, and that usually means celebrating with family and friends. Old traditions are important, but creating new ones can be special, too. If you're the next generation hosting for the first time, or you've moved into a new home this year that has the space to accommodate a large gathering, we have some ideas for personalizing the holiday with your own touches. First up, Thanksgiving.
For many families, this year might be the first time in a couple of years that they're together under one roof for a major holiday. If you're worried about where everyone will sit for dinner, keep in mind that seating arrangements are not one-size-fits-all. Different home layouts and floor plans can be set up in various configurations, depending on the size of your guest list and your family's preferences.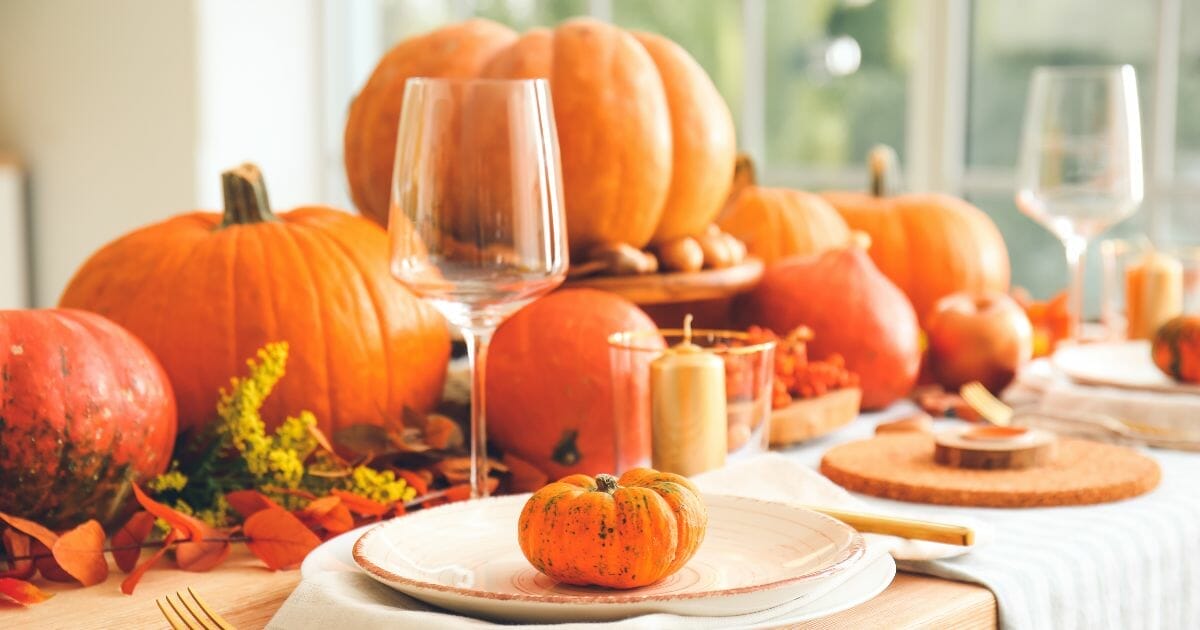 Do you like to set a formal table complete with heirloom china and personalized place cards? Having a formal dining room makes it easy to define this space, but if you are feeding a crowd larger than you can comfortably accommodate in one room, or if you have an open-concept layout in your home, there are all sorts of ways to make room at the holiday table(s). Simple seasonal decor can make even a casual Thanksgiving dinner requiring numerous tables across multiple rooms festive and welcoming.
Would you prefer that guests mingle throughout the meal rather than sit down to a formal dinner? Setting up a buffet or smaller stations throughout your kitchen and dining area will encourage guests to move around throughout the day and have a chance to reconnect with those they may not see often. Setting up a buffet doesn't have to be stressful. You can offer all the traditional menu items, such as turkey, favorite familiar sides, and dessert, along with some less-conventional additions, like a hot apple cider bar and a take-home area with disposable containers or boxes for leftovers.
Speaking of bars, a variety of beverages also may be on your Thanksgiving menu, including soft drinks, wine, and beer for those who prefer them. Choose a special seasonal cocktail as your signature drink for the occasion. Some are easy to mix one at a time, or you might decide to make a batch in a self-serve pitcher.
When you have several kiddos on the guest list, an easy and fun way to keep them occupied is to cover a smaller table with butcher paper that just begs to be colored on. A craft activity will keep them engaged while you're prepping and cooking – you could even put a couple of older kids in charge of supervision and set them up in a space that's relatively out of the way.
If the weather is mild, you might consider extending the celebration to the outdoors. When everyone is ready to wind down with dessert, coffee, or one of those hot ciders, invite your guests to relax on the deck or patio with their cocktails, snacks, some kid-friendly activities, and perhaps a fire. If you stay inside, you can create a cozy spot in front of a fireplace or living area by scattering a few large cushions on the floor for extra seating.
What are your favorite, low-maintenance ways to entertain a houseful so that you can enjoy the atmosphere as much as your guests do? Let us know! And don't miss more of our lifestyle ideas and suggestions – follow us on Facebook or Instagram for more.