The Emergence of In-Law Suites in New Construction Homes
Families are continually changing the way they live in their homes and communities. Just a generation or two ago, it was common for entire extended families to live in the same city or town, and in some cases, even in the same multi-family home. As education and career opportunities drew individuals to relocate outside their native regions, the geographic distance between family members grew wider.
As with all lifestyle trends and shifts, however, we've been seeing a swing back toward more centralized living situations for multi-generational families. In some instances, adult children are returning to be closer to where they grew up, and in others, their parents are deciding to sell their homes and move closer to grandchildren in their retirement years.
While personal reasons motivate some of these moves, there are more practical economic and health issues affecting choices of residence. As seniors age into retirement and beyond, future caregiving needs should be considered, and proximity to family for support is an advantage. A family might also benefit financially if the value of the home they purchased decades ago sells at a historically high price, and moving in with relatives can offset the astronomical cost of assisted living or a nursing home.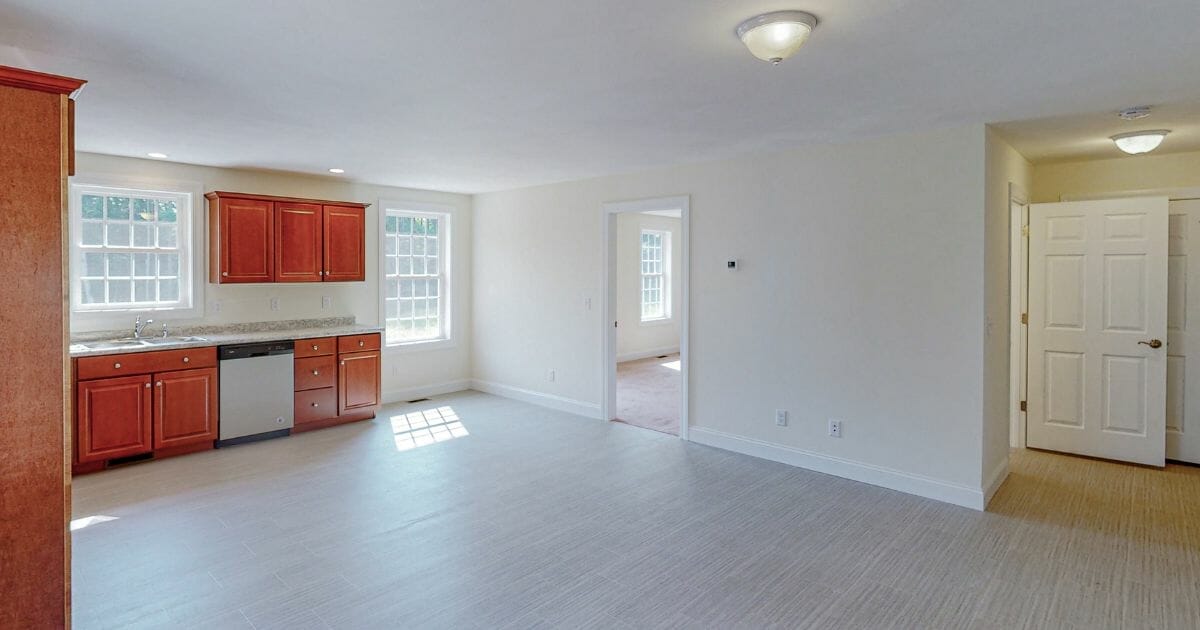 All of these factors are leading some to rethink not only the location of their home, but how they live in it. Grandparents who want to live independently but still babysit and never miss a school event might look into available 55+ communities, where they can build new friendships and live in comfort, knowing that they'll never have to worry about snow removal or yard work again. Moving in with family or close friends is an option growing in popularity with the convenience of an in-law or au-pair suite that will give extended family members their own space to do as they please while knowing they will have help if and when they need it.
In-law suites have come a long way from previous versions, when they involved an addition to an existing home and creating extra space might have been a challenge. Today's new construction features open-concept layouts, modern amenities and conveniences, space for entertaining, stylish and efficient kitchens and bathrooms, and more.
If you're looking to build your forever home that can accommodate your growing and evolving family through life's various stages, then including an in-law suite in your plans might be right for you. Want to see what they're all about? We've recently completed in-law suites in our Madison and Wyndam floor plans – check out our virtual tours page to 'walk through' from the convenience of your computer, tablet, or phone.