One of the best things about living in southern New Hampshire is that we never have to travel far for fun summer activities. If you're sticking close to home this summer, your days and evenings will be anything but boring.
Manchester
New Hampshire's largest city has a lot to offer families in the way of entertainment and recreation. The Movies in the Park series is held in Manchester's Victory Park in July and August. The public is invited to bring chairs, blankets, and snacks for a free viewing of family-friendly movies under the stars. If music is more your thing, head to Veterans Memorial Park for free concerts throughout the summer. Follow the schedules on Facebook for updates.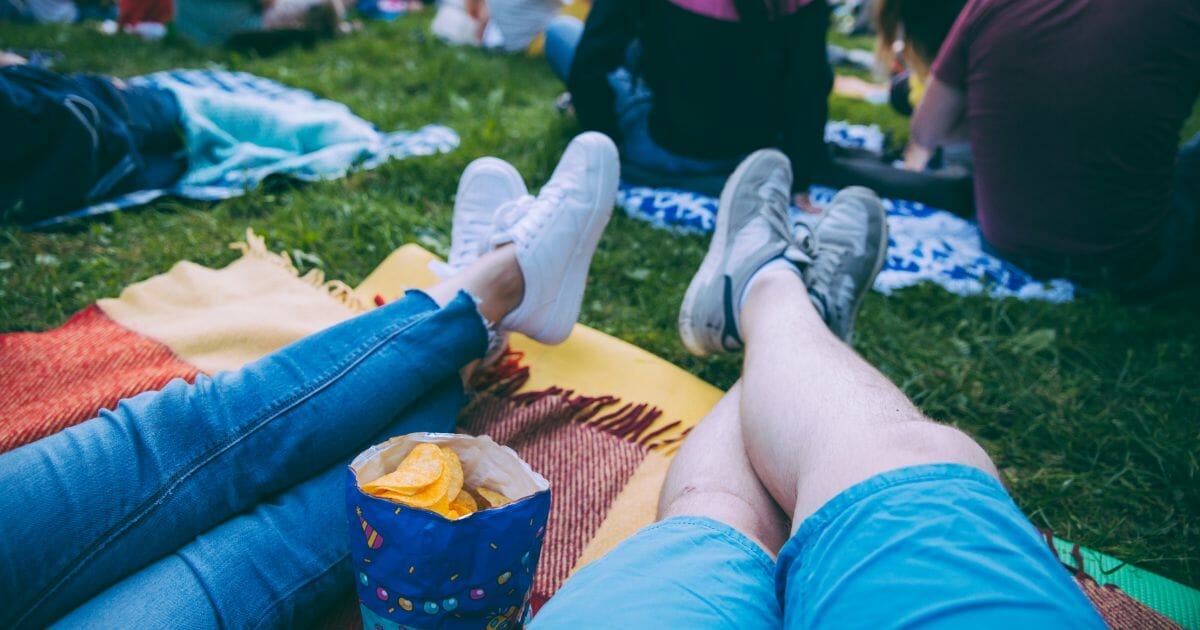 City Hall's online calendar has additional ongoing events hosted by the Manchester City Library.
Little ones will love an outing to the Palace Theatre for its Children's Summer Series of performances. This year's productions include Beauty and the Beat, Peter Pan, and The Little Mermaid.
Looking for a cool way to beat the heat? In addition to the municipal pools open to all Manchester residents, there are two splash pads, one on the West Side, the other close to downtown.
Manchester also has several options for walking, biking, and running trails that will make you forget you're in the city. Visit all of them or choose your favorite for a regular morning routine of fresh air and exercise. A night at the ballpark is always a good time, and we're lucky to have a pro baseball team right here. New Hampshire Fisher Cats games are affordable and entertaining. Buy tickets for a night game, when fans are often treated to a post-game fireworks display.
Hooksett
Just north of Manchester, there's a boutique winery right in our own backyard. Visit Copper Beech Winery in Hooksett for tastings and to learn more about the winemaking process in New Hampshire. Copper Beech even offers a wine club.
Mini golf isn't just for vacations away from home. Play any time the mood strikes you when you live near Hooksett. Chuckster's Ice Cream and Miniature Golf is home to the world's longest mini golf hole.
If you enjoy bringing your canine family members on some of your adventures, put the dog park on your summer agenda. It's become a great place for dog owners to get to know each other and even make dog park play dates.
Bear Brook State Park in Allenstown is a short drive from Hooksett and Manchester. It provides so much of what we love about our state — opportunities for camping, a day at the beach, hiking, biking, fishing. . . just minutes away from home.
For a little bit of education and culture, Canterbury Shaker Village is an amazing place to learn about some old New England history. A national historic landmark, the Village is an interactive indoor and outdoor museum that preserves the traditions of the Canterbury Shakers.
Merrimack
Merrimack has its own summer series of outdoor concerts and movies for free family entertainment.
Coming up at the end of the month is Great American Rib Fest – a three-day food truck and music festival to support the Merrimack Rotary Club. This year, it takes place July 21-23, rain or shine!
Bedford:
Just outside of Manchester is the town of Bedford, with parks and walking trails, as well as a community pool and recreation area open to residents and non-residents.
Further Afield
For a change of scenery and the feel of a real getaway, you can take a short road trip, just for a day:
Newfound Lake at Wellington State Park is a beautiful swimming spot – one of the largest lakeside beaches – with a snack bar, picnic tables, kayak rentals, fishing areas, and nature trails.
Spend the day at Weirs Beach on Lake Winnipesaukee and stay for the evening to enjoy the boardwalk, restaurants, and shopping.
Explore the Lost River Gorge. An easy, one-mile boardwalk trail will reward you with spectacular views. Along the way, you'll see glacial boulder caves and waterfalls.
Hampton Beach on the seacoast is always great for the most traditional New England beach day. Fireworks on Wednesday nights make it fun to stay long after a day in the sun or just a night out. Coming up in August is the Hampton Beach Children's Festival.
As long as you're out that way. . .or maybe just when you're hungry for lunch, Petey's Summertime Seafood and Bar in Rye is worth the drive.
Make plans to attend the American Independence Festival in Exeter. It's an annual celebration of the anniversary of the arrival of the Declaration of Independence to New Hampshire on July 16, 1776.
What are some of your favorite summertime activities? We're thrilled to have new construction communities in these regions so that you can enjoy the place you call home. Interested in taking a look? Contact us for information!