Fall Gardening for a Colorful Season and Spring Blossoms
Summer's blooms are long gone, but there are many rich, beautiful flowers and plants that thrive in fall's cooler weather. Most of them are fairly simple to plant in containers and border gardens.
Chrysanthemums are the most common flowers featured in fall landscaping. Mums come in a variety of colors we associate with autumn – all the shades of red, yellow and orange that coordinate so well as centerpieces with apples, pumpkins, gourds, and foliage. Mums also are affordable, making them a budget-friendly addition to your garden. The trick to making them last well into the season is to give mums bright, indirect light and consistent watering. Cut off wilting buds to generate new blooms and keep the plant looking neat.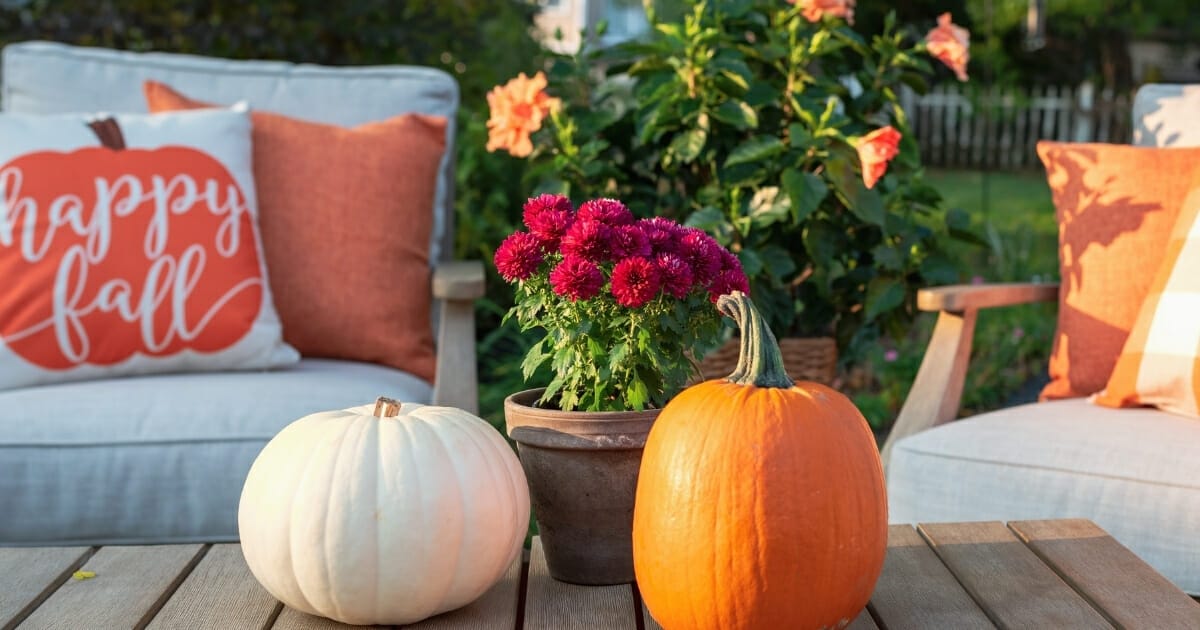 Have you heard of balloon flowers? They come in shades of blue, white, and pink and they look like little hot-air balloons before they blossom. Balloon flowers do well with full sun but partial shade won't hurt them.
Pansies look delicate but actually do very well until a hard frost. Then you'll see them again in spring.
Two plants we love that look beautiful with flowers are goldenrod and dusty miller. Both thrive in full sun and are easy to grow. One warning about goldenrod, though: the pollen it produces could bother allergy sufferers.
Early to mid-fall is a great time for next year's garden planning. Who couldn't use a few bright, colorful surprises just as the winter snow melts away and spring begins to take over? Plant bulbs in the ground now, before the first frost. They'll take root over the winter months and pop up to brighten your day in the spring.
For tried and true success, put daffodils, tulips, and crocus on your list. It's important to follow directions for the appropriate planting depths – usually six inches deep for tulips and daffodils, three inches deep for crocuses. Aim to put bulbs in the ground before late October to allow a bit of root growth before the frost. In addition to those beauties, try hyacinths and snowdrops for pretty variety.
By now, your perennials have gone dormant and probably don't look great. Have no fear! They will bounce back in the spring. In the meantime, you can do some clean-up. Get rid of the leftover foliage in the garden beds and cut them down to the ground.
Fall is also a good time to plant trees and shrubs. Remove covering on the root balls first. You can protect them through the winter with a healthy layer of mulch.
What are your favorite fall flowers? And what are you looking forward to come spring? Let us know your best tips and advice!