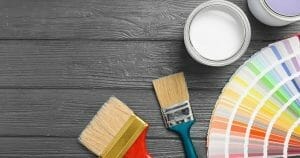 The concept of home — and how much time we are spending there — has certainly changed over the past two years. With those shifts have come the changing interests of home buyers and those seeking to remodel. Consider how you're currently using your home and how it might have transformed from when you first moved in: Is the house now also your office? Have you set up a makeshift fitness studio? Has your family grown with the addition of children and pets, or have older kids moved out, adjusting the way you use your space? Are you more invested in cooking large, extravagant meals, leading to a need for customized storage solutions?
Outdoor living spaces might have changed as well. Are you spending more time outside, and would you like to expand your yard to include some amenities like a chiminea or fire pit, pergola, or enhanced landscaping?
In 2020 and 2021, we saw a big transition of people moving from crowded, urban areas to more open regions with room to spread out and be nearer to the places where they wanted to spend time — near the lakes and mountains. The opportunities for remote work have offered many people the chance to live where they want, not just in the cities and towns closest to their office.
Beyond the ways you're now using your home, or wish to use your home, design trends have also altered over the years. The popularity of home organizing blogs, social media feeds, and home improvement TV series are sparking interest in storage solutions like walk-in pantries and second-floor laundry rooms. Bonus rooms that can switch from home office to gym to guest room are more common than ever.
No longer is there a standard for kitchen cabinets with a wood finish. Personal style tastes are reflected in everything from colors to function. Dual color palettes — rich colors on the lower cabinets and white or neutral on the upper cabinets — are growing in popularity.
So what has changed in your home over the past two years? What would make your home work better for you in the future?
Maybe you're thinking of moving or renovating your home. Read this before you decide. If you're looking for an upgrade or want to see what an experienced, respected builder can create for you and your family, take a virtual tour with us!